World-Famous Music Band Gipsy Kings Visited Fatih Central Library
Gipsy Kings, the world-famous music band with their Rumba-Flamenco style music, visited Fatih Municipality Library while they were in Türkiye to give a concert at Yedikule Fortress.
13 October 2022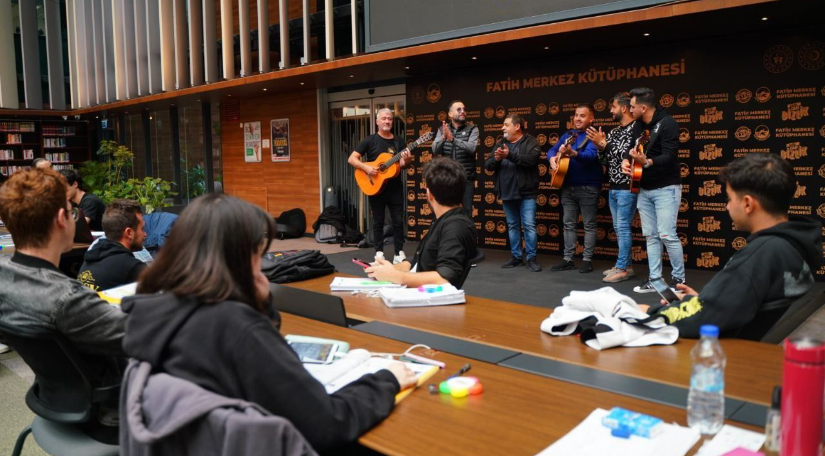 Gipsy Kings, the world-famous music band that will perform with Dolapdere Big Gang for the first time at their concert at Yedikule Fortress on Friday, October 14, visited Fatih Central Library. After chatting with the students, band members gave a special performance in the library for them. Cheering for the performance, the students did not neglect to take pictures with the band members. The Gipsy Kings members wished success to the students in their studies and visited the "There Is a Time for Everything" exhibition at the Nusret Çolpan Art Gallery to examine the works after which they left the municipality to meet at the concert tomorrow evening.